WANT TO START STRONG AND EXPERIENCE A HIGH-GROWTH IN BUSINESS?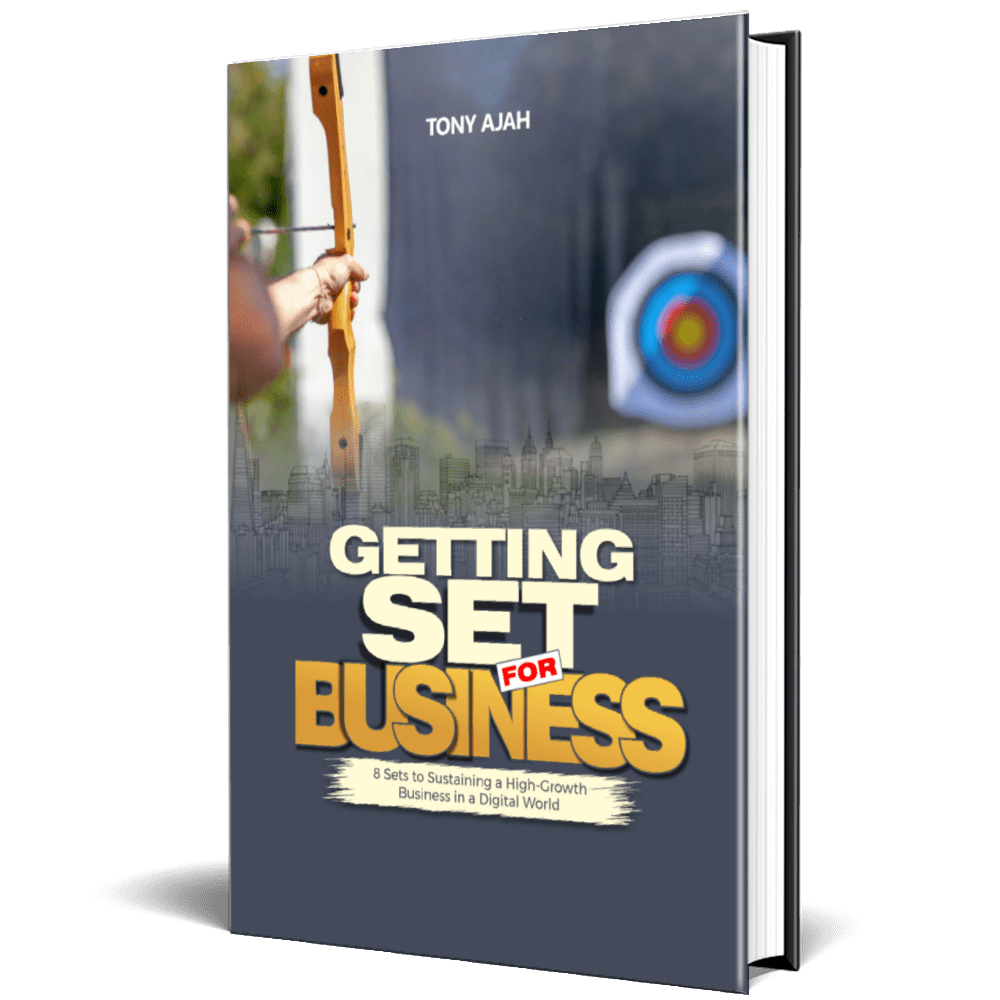 The biggest hurdle standing in the way of many entrepreneurs and entrepreneur wannabes is not necessarily capital but a lack of sound knowledge and know-how in starting, running, and scaling their businesses to profitability.
Getting Set for Business contains proven business insights and principles that have worked for me and other entrepreneurs in Africa. It covers critical sets with actionable steps that every entrepreneur who wants to build and grow his or her business with less pressure must know and work with.
This is a playbook that will show you how to:
develop the entrepreneurial mindsets that have made great entrepreneurs successful
assemble the right tools to accelerate the growth trajectory of your enterprise
build the right skill-sets that would put you ahead of the game
develop the right solution that your target market wants
build business systems and processes that work no matter the business you are into
increase your sales and marketing amid the competition and evolving customers' needs
build a business with growth in its DNA
adopt an innovative approach to running your business
best position your enterprise in this digital age for continuous growth, and more.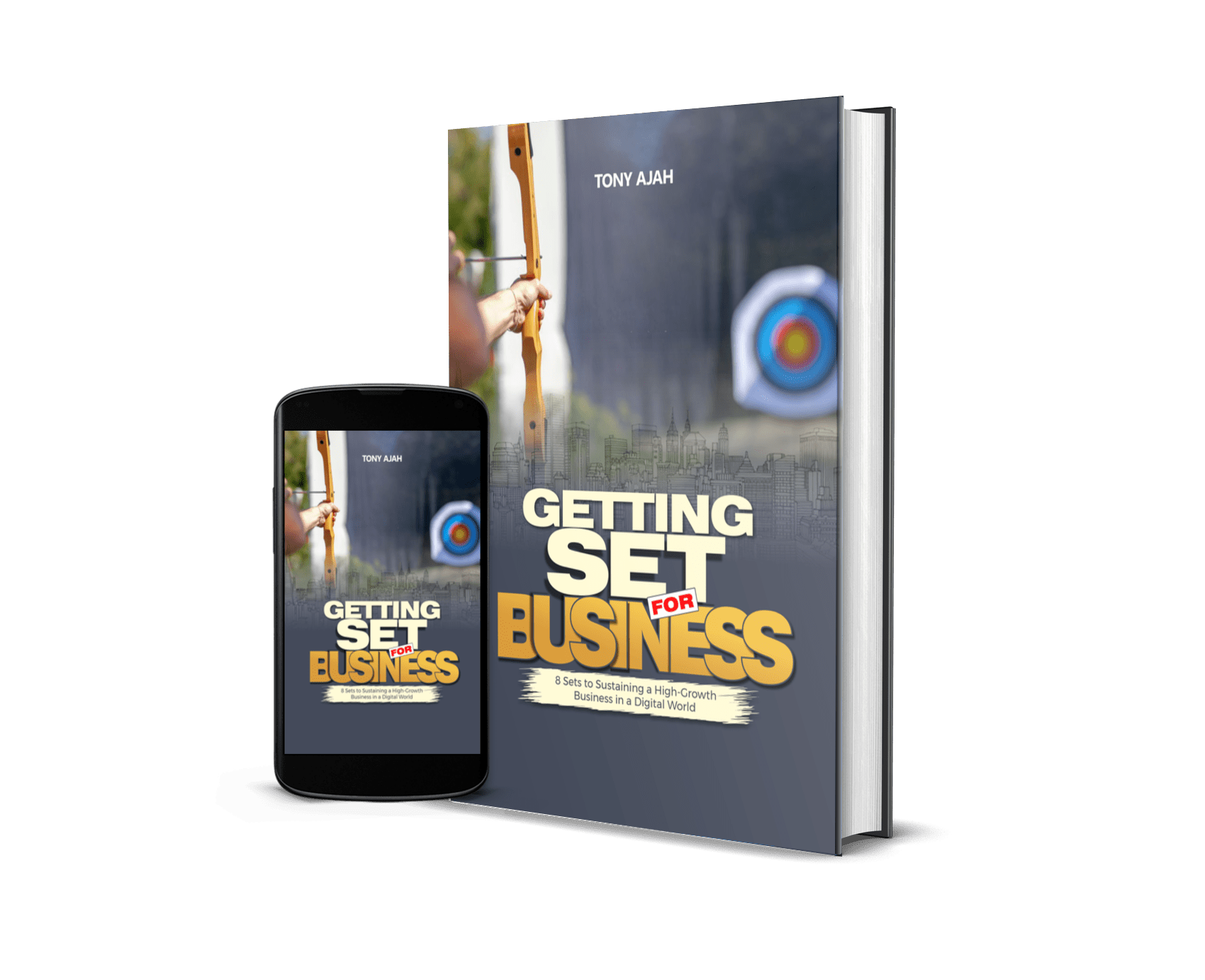 E-book Version
₦3000 ₦4000
Hardcopy Version
₦7500
₦8500
with Free Delivery nationwide.
See why everybody loves Getting Set for Business
This book describes the elements which are critical to not only start a business, but also make it grow to an extent for which it is ready to scale.
I absolutely recommend this book to anyone who's ready and serious to start and succeed in any business venture. The content of this book will show you how from the very start and guide you through.
Getting Set For Business offers you a failure-proof and practical path for turning your business idea into a market success. It would do you a world of good, if you are set to build a thriving and sustainable business, to let it guide you. 
If you're looking to build a thriving and relevant business in this era, this book is your roadmap. Tony Ajah writes from a depth of understanding you can only get from several years of experience. Getting Set For Business not only outlines the practical steps for getting set, but it also helps you redefine the 'why' behind your business.
E-book Version
₦3000 ₦4000
Hardcopy Version
₦7500
₦8500
with Free Delivery nationwide.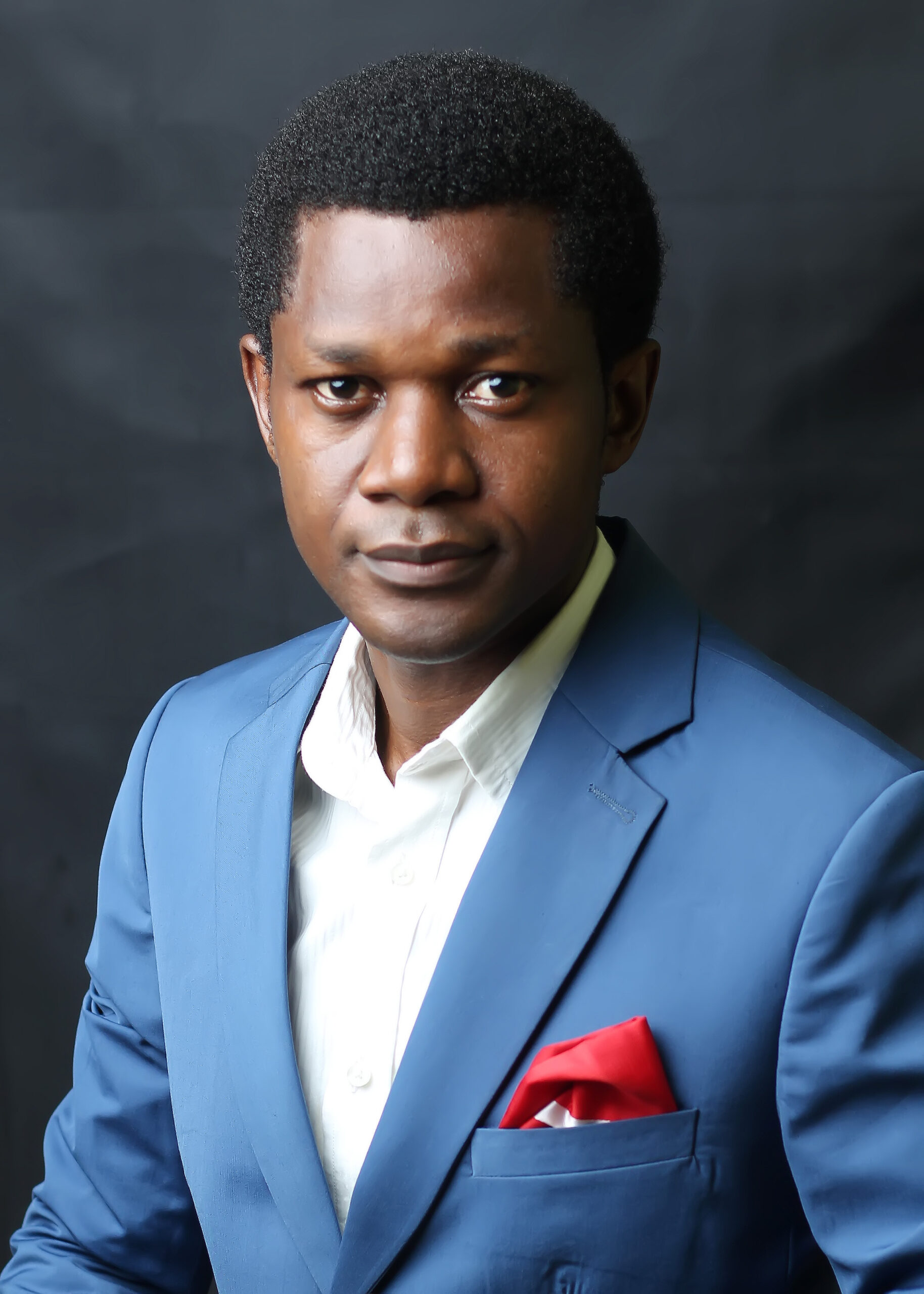 Tony Ajah
Tony Ajah is an entrepreneur, a business growth strategist, an author, a trainer, a professional speaker and business mentor. He provides strategic business support services for entrepreneurs, SMEs, and organisations in Africa.
Tony has used his wealth of entrepreneurial knowledge and experiences to co-found, build and grow a couple of thriving businesses. He gets excited about helping entrepreneurs and business owners experience sustainable growth.
His works have been featured on a lot of reputable local and international media platforms. And his books, articles, business support services, training/seminars, and mentoring have helped thousands of people around the world build and grow successful businesses, and ultimately become better entrepreneurs.
Tony has worked closely with some of the brightest minds in the industry, and has had the opportunity to be mentored by top entrepreneurs and leaders around the world. He is a member of several professional organisations within and outside Africa.
He runs a personal blog, www.tonyajah.com where he shares proven business ideas and principles that are valuable and resourceful to enterprises in the new economy.
100% money back if it doesn't meet your need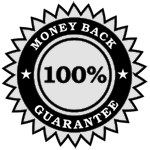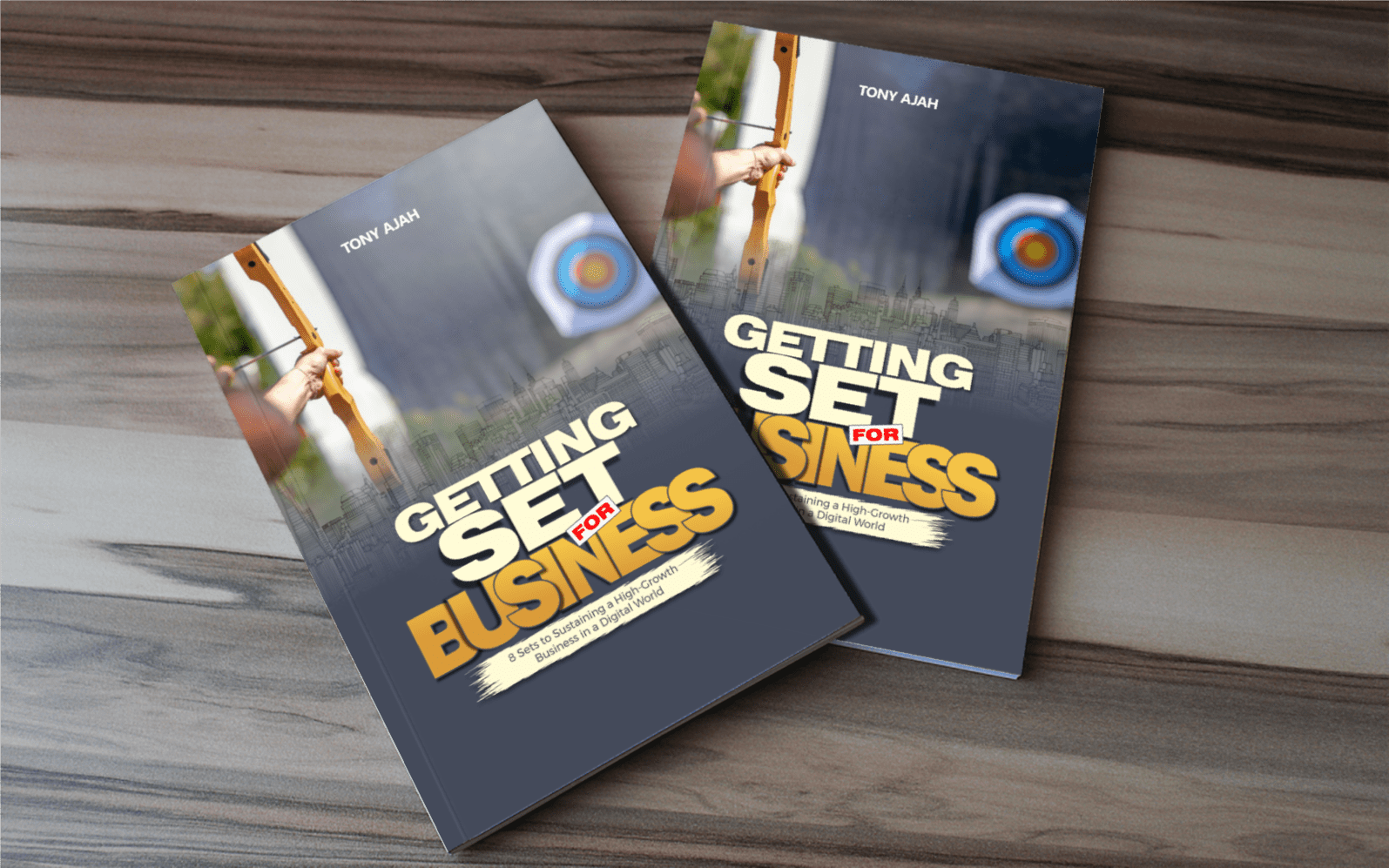 E-book Version
₦3000 ₦4000
Hardcopy Version
₦7500
₦8500
with Free Delivery nationwide.